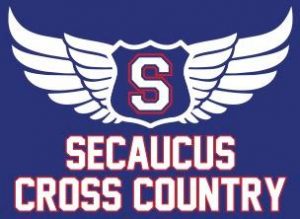 Starting Monday August 15th, we will add this (see link below) to our core work:
https://m.youtube.com/watch?v=t0g-pnLEnmA
Only 1 week / 2 Captain's practices left:
CAPTAIN's PRACTICE THIS WEEK is Tuesday and Thursday at 6:30pm. We will meet by the picnic area outside the HS track. Captain's and upperclassmen start promptly at 6:30 with warm up.
– OFFICIAL TEAM PRACTICES Starting on Monday August 22nd-
During this time, we will also be traveling to xc courses; Garret Mountain, Oak Ridge Park, Van Cortlandt Park and Bayonne Park. 
WEEK #1 of OFFICIAL TEAM PRACTICE (Monday, August 22 to Friday 26th / 9am each day)
Monday/Tuesday (22nd -23rd) to Garret Mt. (bring money for 7-11 stop each day, but have water with you)
Wednesday (24th) to Van Cortlandt Pk, NY (have snack & water)
Thursday (25th) Home / meet at HS track (have water)
Friday (26th) Home / meet at HS track (have water)
Sat/Sun (27th/28th) OFF – while there will be no official team practice, everyone is asked to do at least one day of a 3- 5mile run (or time equivalent) on one of the weekend days.
Week #2 of OFFICIAL TEAM PRACTICE (Monday-Thursday, August 29th to September 1st / 9am each day)
Monday (29th) – Home 9am / report to track (have water) – newbies will have an important meeting following a shorter practice for them
Tuesday (30th) TIME TRIALS 9am departure @ Garret Mt (have water) (we will stop at 7-11)
Note: Time trials will not only be used to pick the varsity starters, it will also be a determining factor in whether the coaches feel you are "SAFELY" ready to compete. If you are not in shape and you have not been training properly over the summer, you will most likely not be able to participate in the Sept 9th meet. This is not a punishment – it is a means of measuring those who are ready to run in open competition. Those who have logged serious mileage have assured themselves a place on the meet roster. Remember that when you put that uniform on, you represent yourself, the team, our school, and a proud tradition of Secaucus HS cross-country.
Wednesday (31st) 9am to Oak Ridge Park, Clark (have water and snack)
Thursday (9/1) 9am to Bayonne Park (have water and snack)
LONG Labor Day weekend – 4 days You will be given some workouts to do on your own during this 4 day break. You must still train in at least 3 of these days, but no team practice, unless groups of people are home in Secaucus and want to get together independently. Workouts are to be recorded on Runkeeper.
Then on Tuesday, Sept 6th- 8th – practice resumes:  
Tuesday, September 6th – 6:30pm Report to the Schmidts Woods Park (across from the HS main entrance)

Wednesday, September 7th – 12:30 or 1pm after school? Possible trip to Darlington Park to learn course – TBA??

Thursday, September 8th – 12:30pm. Report to the track and

uniform issue

will take place after practice. This is the only day of uniform issue. If you know you are not going to be there, it is your responsibility to ask someone from the team to take your uniform home with them and you will make arrangements to get it. If you are scheduled to run the next day, this could be an huge problem because you cant run without a uniform. I will not have uniforms with me on Meet day.
*FIRST MEET on Friday 9th – Red Raider Invitational at Bear Mountain State Park, NY Departure time is 1:30pm from the parking lot behind the trainer's room.
Coach Stan Fryczynski Cell: 201-259-2265 E mail: stan.fryczynski@yahoo.com Twitter: Patriots@BlueHatXC
Prepare for hard work, but also prepare yourself to have fun and make friends.