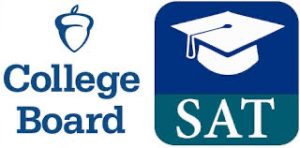 SAT TESTING DATES
Every year, I do this well in advance so that you all remember to be careful as to when you decide to take any of the SAT's.
We will not have a meet on Saturday October 1st. This is because the NJIC Divisional Championships have been moved to Monday, October 3rd. We can not run 2 races in 3 days. So, I encourage any of you who were thinking of taking the SAT on that weekend to do so.
Usually the other SAT date that we always avoid is the one that falls on the State Sectionals – But NOT any longer. The NJSIAA has shortened the season by a week. The SAT test date of November 5th now falls on the State Group Championship Meet. Meaning, if either our teams or individuals qualify, you would be expected to be available on this date. This is really no different than any other year because it is still a post season state meet.
Which date is the most important to you and to our team team?? Without question, November 5th (State Group)
Here are the test dates and registration deadlines to assist you in planning:
TEST DATE: REGISTRATION DEADLINE:
Sat, August 27th July 29th. – Recommended
Sat, October 1st September 9th – Recommended
Sat, November 5th October 6th – AVOID completely / State Group Championship
Sat, December 3rd November 4th – Recommended