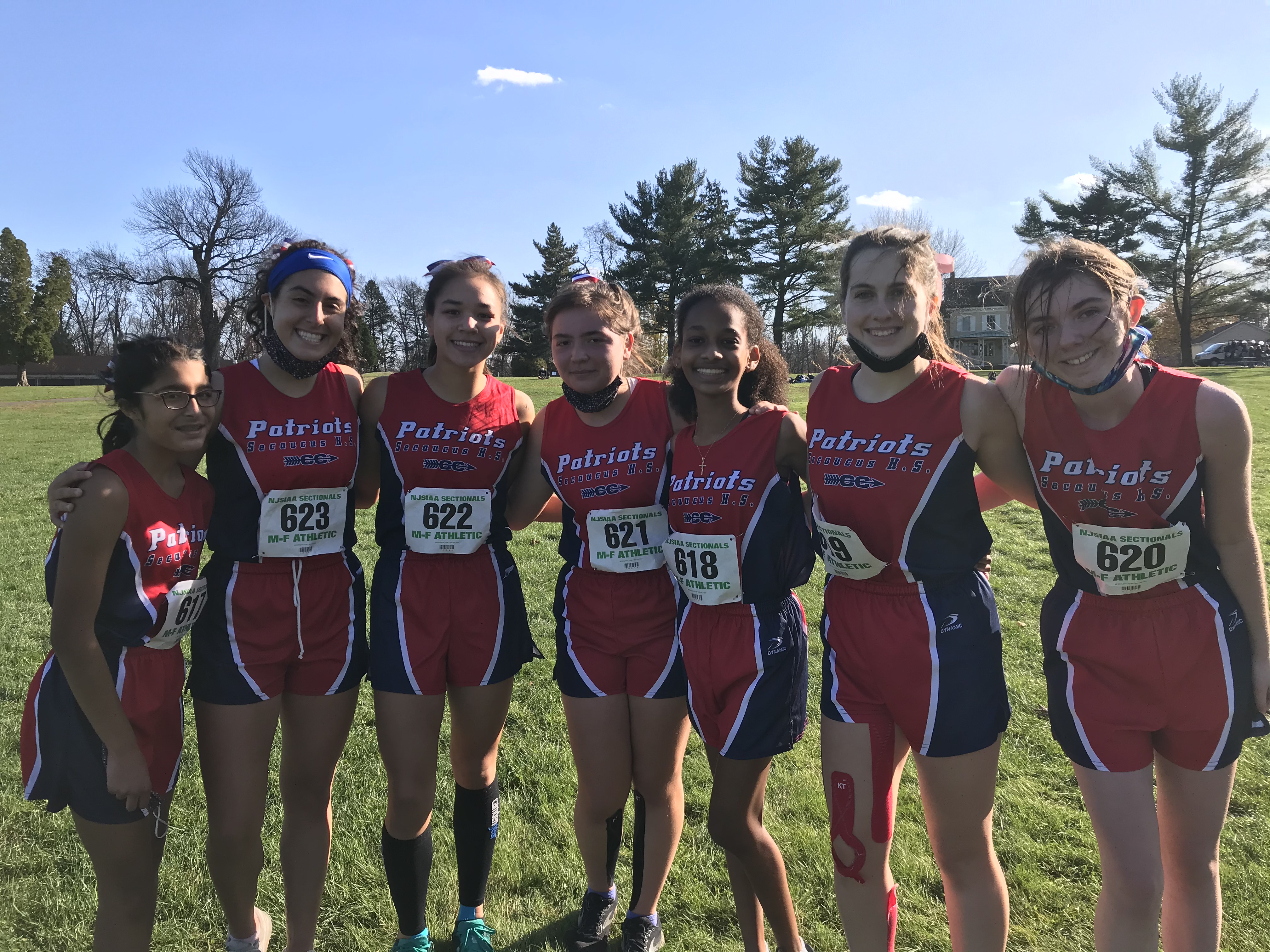 Secaucus HS Girls – 2020 North 2, Group 1 Team Silver medalists
Haley Nowak (3rd from left), 2019 & 2020 Individual Sectional Champion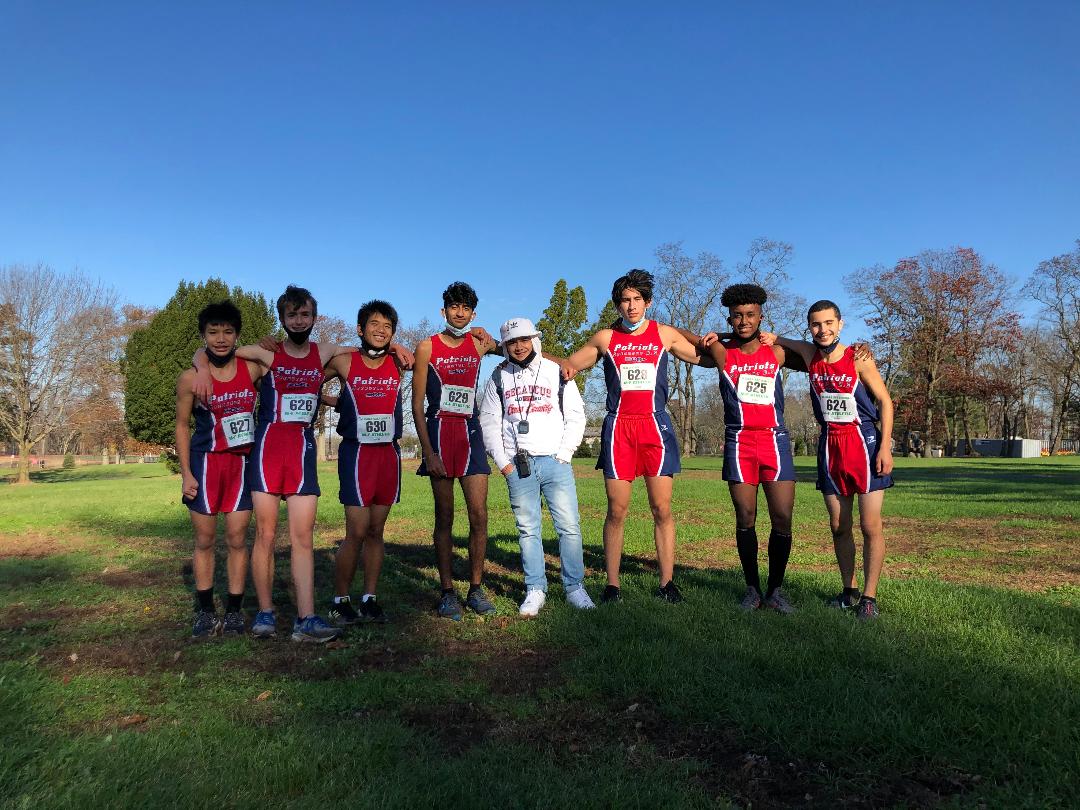 Secaucus HS Boys – 2020 North 2, Group 1 Team Bronze (3rd) Medalists
The first thing is to love your sport.
Never do it to please someone else. It has to be yours.
————————————————-
"PATRIOT CROSS COUNTRY…….A WINNING TRADITION"
2021 Secaucus High School Schedule
Head Coach: Stan Fryczynski
Team Twitter Acct: https://twitter.com/BlueHatXC
Assistant Coaches:
Claire McAndrew & Mehek Parikh
Team Captains: Haley Nowak, Younes Abada, & Andrew Curry
*This schedule will be updated as meets become released/announced*
SEPTEMBER
Fri 10 Red Raider Invitational @ Bear Mountain State Park, Bear Mountain, NY
Tue 14 NJIC @ Garret Mountain: Saddle River Day, Saddle Brook, North Arlington, St. Mary, & New Milford
Wed 22 NJIC @ Garret Mountain: Hasbrouck Heights & Cresskill
Wed 29 NJIC @ Darlington Park: Butler, Becton, & Pompton Lakes
OCTOBER
Wed 6 NJIC Divisional Championship @ Garret Mountain
Wed 13 NJIC Championship @ Darlington Park
Fri 22 North Hudson Championship @ Bayonne Park
Sat 30 Hudson County Championship @ Bayonne Park
NOVEMBER
Sat 6 State Sectional Championship@ TBA
Sat 13 State Group Championship (Must Qualify) @ Holmdel Park
"Somewhere in the world someone is training when you are not.
When you race him, he will win." -Tom Fleming