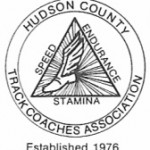 * A very important moment in the girl's program history. Back-to-back runner up performance at the County Championships. You have elevated this program to a county power and a team to be reckoned wiht.  I am so proud of you. As  I said to you already, considering the injury/illness obstacles, you should remain proud of what you did in this race. You have rewritten many records, obtained many honors, and you still have a few weeks left as a unit to add to your resume. Make these last few weeks something to remember!
* For a Group-1 school, our boys and girls have always been competitive, and this is something that I am very proud of – and you should be also!
* Congrats to Shaun and Sondy on stellar performances in the Boys varsity race! And to Emma for her JV medal.
* School Record for Bayonne Course by Roshni !!!
It is on to the State Sectionals – a meet that the boys have historically been a factor in. You will be vying for a 4th straight medal and 22nd in school history.
The girls will be going for a 5th straight medal and 12th in school history.
FULL RESULTS BELOW:
   


Event 1 FRESHMAN BOYS 2 Mile Run CC 


===========================================================================
    Name                    Year School                Avg Mile     Finals 
===========================================================================
  1 Madrid, Angel             FR Memorial HS               5:35      11:06     
  2 Sanchez, Juan             FR Memorial HS               5:39      11:13     
  3 Naramore, Jeremiah        FR Saint Peter's Prep        5:41      11:19     
  4 Castro, Jonathan          FR Union City HS             5:43      11:21     
  5 Gonzalez, Edwin           FR hudson catholic           5:45      11:25        
  6 Solano, Liam              FR Kearny                    5:47      11:30     
  7 Keegan, Liam              FR Saint Peter's Prep        5:50      11:36      
  8 Vinanzaca, Alexis         FR Harrison                  5:51      11:36        
  9 Morales, Marco            FR McNair Academic HS        5:54      11:43        
 10 Sanchez, Pedro            FR Memorial HS               5:54      11:44       
 11 Keegan, Kevin             FR Saint Peter's Prep        5:55      11:45       
 12 Wlodarski, Marek          FR Saint Peter's Prep        5:57      11:50       
 13 Vivaldo, Luis             FR Harrison                  5:58      11:51        
 14 Caisabanda, Jose          FR Union City HS             5:59      11:54      
 15 Lobo, Ricardo             FR North Bergen              6:02      11:59        
 16 Federici, Luis            FR Union City HS             6:02      12:00      
 17 Sierra, Brian             FR Memorial HS               6:03      12:02      
 18 Fitzpatrick, Michael      FR Kearny                    6:04      12:03      
 19 Vasquez, Franklin         FR Memorial HS               6:06      12:08     
 20 Pagan, Joel               FR Kearny                    6:07      12:09      
 21 Tahrani, Yasine           FR William L Dickinson       6:08      12:10     
 22 Polanco, Kenny            FR Union City HS             6:08      12:12     
 23 Kisia, Collinde           FR North Bergen              6:11      12:17        
 24 Rowe, Daniel              FR Saint Peter's Prep        6:13      12:20     
 25 Villatoro, Marcus         FR Bayonne High School       6:13      12:20        
 26 Reyes, Daniel             FR Kearny                    6:15      12:25     
 27 Montanez, Raymond         FR Union City HS             6:20      12:34     
 28 Martinez, Walter          FR Memorial HS               6:23      12:42     
 29 Martinez, Oscar           FR Secaucus                  6:26      12:46        
 30 Hassan, Omar              FR McNair Academic HS        6:27      12:49        
 31 Bangoura, Mouloukou       FR hudson catholic           6:28      12:52        
 32 Kennedy, Russell          FR Harrison                  6:30      12:54        
 33 Simms, Shawn              FR William L Dickinson       6:31      12:58     
 34 Avendano, Matthew         FR Memorial HS               6:32      12:59    
 35 Priego, George            FR Bayonne High School       6:33      13:00        
 36 Baez, Rigoberto           FR Memorial HS               6:39      13:14        
 37 Monllor, Tyler            FR Kearny                    6:40      13:14      
 38 Castano, Berard           FR Memorial HS               6:42      13:19        
 39 Obaidi, Ali Al            FR Secaucus                  6:55      13:44        
 40 Landy, Michael            FR Kearny                    6:56      13:47      
 41 Ibrahim, Amro             FR William L Dickinson       7:03      14:00     
 42 Grimes, Elisha            FR William L Dickinson       7:08      14:11      
 43 Grimes, Elijah            FR William L Dickinson       7:08      14:11     
 44 Pino, Luis                FR Secaucus                  7:09      14:13        
 45 Anderson, Tige            FR hudson catholic           7:20      14:34        
 46 DeDiego, Ivan             FR North Bergen              7:24      14:43        
 47 Carmenate, Sergio         FR Memorial HS               7:39      15:13        
                                                                                  
                                   Team Scores                                    
========================================================================
Rank Team                      Total    1    2    3    4    5   *6   *7  
======================================================================== 
   1 Memorial HS                  36    1    2    7   12   14   21   23           
      Total Time:    58:13.00                                                     
         Average:    11:38.60                                                     
   2 Saint Peter's Prep           44    3    6    8    9   18                     
      Total Time:    58:50.00                                                     
         Average:    11:46.00                                                     
   3 Union City High School       62    4   10   11   17   20                     
      Total Time:  1:00:01.00                                                     
         Average:    12:00.20                                                     
   4 Kearny                       76    5   13   15   19   24   25                
      Total Time:  1:01:21.00                                                     
         Average:    12:16.20                                                     
   5 William L Dickinson         119   16   22   26   27   28                     
      Total Time:  1:07:30.00                                                    
                                        
      
                                                                                 


Event 3 JUNIOR VARSITY BOYS 5k Run CC 


==================================================================================                    
    Name                    Year School                Avg Mile     Finals  Points
==================================================================================
    1   383  Rossi, Brandon              SO  Saint Peter's Prep              16:46       
    2   388  Wollard, Declan             SR  Saint Peter's Prep              18:01       
    3   369  Flanagan, Mick              SO  Saint Peter's Prep              18:02       
    4   366  DiMuzio, Massimo            SO  Saint Peter's Prep              18:13       
    5   316  Ortiz, Christian            SO  Memorial HS                     18:19       
    6   311  Flores, Auturo              SO  Memorial HS                     18:30       
    7   362  Chambers, Bobby             SO  Saint Peter's Prep              18:35       
    8   306  Cruz, Harlen                SO  Memorial HS                     18:36       
    9   390  Wright, James               JR  Saint Peter's Prep              18:47       
   10   370  Harnett, Ian                SO  Saint Peter's Prep              18:48       
   11   308  Diouf, Amady                JR  Memorial HS                     18:51       
   12   252  Toledo, Diego               SR  Kearny                          18:58       
   13   379  Mastrodonato, Dominick      JR  Saint Peter's Prep              19:01       
   14   354  Sanchez, German             SR  North Bergen                    19:09       
   15   327  Vericelly, Terry            SO  Memorial HS                     19:19       
   16   361  Bonner, Justin              SO  Saint Peter's Prep              19:26       
   17   487  Guerrero, Alan              JR  Union City High School          19:29       
   18   377  Larkin, Mike                SO  Saint Peter's Prep              19:45       
   19   485  Fuentes, Jose               SO  Union City High School          19:52       
   20   500  Rivera, Aaron               SO  Union City High School          20:02       
   21   382  Reyes, Anthony              SO  Saint Peter's Prep              20:04       
   22   228  Costa, Adrian               JR  Kearny                          20:13       
   23   495  NG, Kennedy                 JR  Union City High School          20:16       
   24   374  Intindola, Declan           SO  Saint Peter's Prep              20:17       
   25   236  Kulikowski, Adam            SO  Kearny                          20:19       
   26   481  DE Los Santos, Andrew       SR  Union City High School          20:19       
   27   405  Bernabe, Chris              SO  Secaucus                        20:23       
   28   244  Poma, Diego                 SR  Kearny                          20:25       
   29   248  Rios, Steve                 SO  Kearny                          20:26       
   30   360  Bertron, Thomas             SO  Saint Peter's Prep              20:27       
   31   491  Martinez, Diego             SR  Union City High School          20:28       
   32   409  Lacap, Joe                  SO  Secaucus                        20:30       
   33   371  Hester, John                SO  Saint Peter's Prep              20:35       
   34   363  Cholankeril, Tyler          SO  Saint Peter's Prep              20:38       
   35   385  Wedgbury, Alex              SO  Saint Peter's Prep              20:39       
   36   365  DeMartino, Alex             SO  Saint Peter's Prep              20:42       
   37   358  Appello, Chris              SO  Saint Peter's Prep              20:42       
   38   145  Haider, Ali                 SR  Harrison                        20:43       
   39   234  Jablonsky, Nicolas          JR  Kearny                          20:45       
   40   146  Jimenez, Henry              SR  Harrison                        20:49       
   41   319  Cirilo, Rodolfo             SO  Memorial HS                     20:58       
   42   229  Cuautle, Andres             JR  Kearny                          21:00       
   43   136  Aviles, Gerard              SR  Harrison                        21:18       
   44   489  Hurtado, Brian              JR  Union City High School          21:40       
   45   359  Bandales, Ethan             JR  Saint Peter's Prep              21:50       
   46   246  Ramirez, Robert             JR  Kearny                          21:58       
   47   237  Lamboy, Juan                JR  Kearny                          22:05       
   48   226  Boyle, Jason                SO  Kearny                          22:09       
   49   321  Rivera, James               FR  Memorial HS                     22:15       
   50   230  De La Cruz, Michael         SO  Kearny                          26:29       
   51   249  Rojas, Chrisitan            JR  Kearny                          28:05       
                       



Event 4 JUNIOR VARSITY GIRLS 5k Run CC


==================================================================================                             
    Name                    Year School                Avg Mile     Finals  Points
==================================================================================
    1   462  Ozoria, Sabrina             SO  Union City High School          23:04       
    2   208  Curtis, Justine             SR  Kearny                          23:09       
    3   465  Urrea, Maria                JR  Union City High School          23:17       
    4   202  Campos, Arly                JR  Kearny                          23:57       
    5   467  Velasquez, Kaylee           JR  Union City High School          24:02       
    6   391  Bowers, Emma                FR  Secaucus                        24:11       
    7   210  Da Silva, Jenifer           SO  Kearny                          24:14       
    8   199  Balbuena, Sandra            JR  Kearny                          24:42       
    9   220  Umana, Claudia              JR  Kearny                          25:12       
   10   445  Calle, Jennifer             SR  Union City High School          25:17       
   11   221  Vasquez,, Thiana            SO  Kearny                          25:21       
   12   218  Reveco, Catherine           SO  Kearny                          25:30          
   13   297  Sorto, Cindy                SR  Memorial HS                     26:04       
   14   164  DeJesus, Nalani             JR  Hudson Catholic Regional        26:06        
   15   438  Pease, Olivia               JR  St. Dominic Academy             26:27       
   16   463  Salce, Jaydene              JR  Union City High School          26:47       
   17   207  Cuquejo, Jessica            JR  Kearny                          27:25       
   18   219  Saadani, Yussra             FR  Kearny                          27:42       
   19   204  Cengiz, Sibel               SO  Kearny                          28:59       
   20   435  Luciano, Nora               JR  St. Dominic Academy             29:41       
   21   440  Rivera, Zarina              JR  St. Dominic Academy             29:58        
   22   451  Fernandez, Ashley           JR  Union City High School          30:21       
   23   399  Oliver, Aaleah              SO  Secaucus                        34:54    
   


Event 5 VARSITY BOYS 5k Run CC 


==========================================================================       
    Name                    Year School                Avg Mile     Finals
===========================================================================
  1 Hernandez, Rafael         JR Memorial HS               5:07      15:52    1   
  2 Gonzalez, Mathew          SR North Bergen              5:16      16:21    2   
  3 Delaney, Will             JR Saint Peter's Prep        5:20      16:32    3   
  4 Alves, Mark               JR Kearny                    5:21      16:36    4   
  5 Leon, Ramses              JR North Bergen              5:21      16:36    5   
  6 Parrado, Brandon          JR Saint Peter's Prep        5:21      16:36    6   
  7 Fitzpatrick, Billy        JR Saint Peter's Prep        5:23      16:44    7   
  8 Alberti, Alex             SR Saint Peter's Prep        5:24      16:47    8   
  9 De la Cruz, Jose          JR Memorial HS               5:24      16:47    9   
 10 Heredia, Anderson         JR Memorial HS               5:25      16:47   10   
 11 Pichardo, Stalin          SR Memorial HS               5:26      16:51   11   
 12 O'Brien, Shaun            SR Secaucus                  5:26      16:53   12   
 13 Polanco, Sondy            JR Secaucus                  5:28      16:58   13   
 14 Paredes, Samuel           SR Union City HS             5:30      17:03   14   
 15 Wong, Bennett             SR Saint Peter's Prep        5:31      17:07   15   
 16 Grullon, Domingo          SR North Bergen              5:32      17:11   16   
 17 Rivera, Johnathan         JR hudson catholic           5:33      17:14        
 18 Caban, Dylan              SR hudson catholic           5:33      17:14        
 19 Sibrel, James             SR Kearny                    5:36      17:23   17   
 20 Zahid, Zeshan             SR William L Dickinson       5:38      17:30   18   
 21 Espinal, Jose             JR McNair Academic HS        5:39      17:31   19   
 22 Calix, Glen               SO Memorial HS               5:39      17:32   20   
 23 Esteban, Cesar            SO Saint Peter's Prep        5:40      17:35   21   
 24 Perez, Ramon              SO North Bergen              5:42      17:41   22   
 25 Barkouch, Younass         SO McNair Academic HS        5:43      17:46   23   
 26 Parrales, Steven          SR William L Dickinson       5:44      17:47   24   
 27 Davis, Rayquan            SR William L Dickinson       5:45      17:52   25   
 28 Honig, Matt               SO Saint Peter's Prep        5:47      17:56   26   
 29 Martins, Andrew           JR Kearny                    5:47      17:58   27   
 30 Casales, Robert           SR McNair Academic HS        5:49      18:02   28   
 31 Brumfield, Chris          SR McNair Academic HS        5:51      18:09   29   
 32 Fiallo, Mario             SR Memorial HS               5:51      18:09   30   
 33 Abbasi, Abdullah          SO Memorial HS               5:51      18:11   31   
 34 Manwah, Jason             SO University Acade          5:53      18:16   32   
 35 Amaro, Cuauhtemoc         JR Union City HS             5:53      18:17   33   
 36 Martinez, Joan            FR Union City HS             5:54      18:18   34   
 37 Castro, Julian            SO Union City HS             5:56      18:25   35   
 38 Dionisio, Jose            JR Kearny                    5:57      18:27   36   
 39 Valencia, Edward          JR North Bergen              5:57      18:29   37   
 40 Boc, Jonathan             JR hudson catholic           6:00      18:36        
 41 Gellman, Adam             SO McNair Academic HS        6:00      18:37   38   
 42 Diaz, Jorge               SO North Bergen              6:00      18:37   39   
 43 Elam, Noah                SO Bayonne High School       6:01      18:42   40   
 44 Carlos, Ryan              SO Kearny                    6:02      18:43   41   
 45 Ramnani, Aman             SR Secaucus                  6:03      18:46   42   
 46 Shah, Nisarg              SR North Bergen              6:05      18:54   43   
 47 Pineda, David             SR Harrison                  6:08      19:03   44   
 48 Guerrero, Joshua          SR Kearny                    6:09      19:07   45   
 49 Dizen, Abraham            SR University Acade          6:10      19:08   46   
 50 Jimenez, Carlos           SR Bayonne High School       6:11      19:11   47   
 51 Shehata, Ahmed            SO University Acade          6:13      19:17   48   
 52 Pokras, Daniel            JR Secaucus                  6:13      19:18   49   
 53 Garcia, Alejandro         SO Union City HS             6:13      19:19   50   
 54 Christopher, Guzman       SR Union City HS             6:14      19:20   51   
 55 Raja, Shamehir            SO McNair Academic HS        6:15      19:24   52   
 56 Fernandez, Kenneth        SO University Acade          6:17      19:30   53   
 57 Martinez, Carlos          JR Bayonne High School       6:18      19:32   54   
 58 Alvarez, Gustavo          JR University Acade          6:23      19:49   55   
 59 Khokhar, Wahhaj           SO McNair Academic HS        6:25      19:54   56   
 60 Lopez, Adam               SR William L Dickinson       6:25      19:55   57   
 61 Ibrahim, Ebran            JR William L Dickinson       6:25      19:56   58   
 62 Hussein, Sammy            SO Bayonne High School       6:29      20:07   59   
 63 Yubi, Frank               JR Union City HS             6:29      20:08   60   
 64 Morales, Eric             S0 Kearny                    6:34      20:24   61   
 65 Patel, Kishan             JR Bayonne High School       6:35      20:25   62   
 66 Morales, Yohancer         JR Ferris                    6:36      20:28        
 67 Lin, Ming Liang           FR Secaucus                  6:41      20:45   63   
 68 Lopez, Bruno              JR Harrison                  6:43      20:50   64   
 69 Kapoor, Suhail            JR Secaucus                  6:45      20:58   65   
 70 Calubayon, Raymond        SR Secaucus                  6:47      21:03   66   
 71 Thompson, Giovanni        JR hudson catholic           6:47      21:04        
 72 Baskin, Justice           SR Lincoln High School       6:55      21:27        
 73 Marques, Brandon          SR Harrison                  7:02      21:49   67   
 74 Vivaldo, Mauricio         JR Harrison                  7:39      23:44   68   
 75 Tolentino, Keon           SR University Acade          7:48      24:12   69   
 76 Zheng, Michael            SR Harrison                  8:28      26:18   70   
 77 Fernandez, Michael        JR University Acade          8:33      26:33   71   
 78 Acosta, Joel              SO Ferris                    8:33      26:33        
                                                                                  
                                   Team Scores                                    
=========================================================================
Rank Team                      Total    1    2    3    4    5   *6   *7  
=========================================================================
   1 Saint Peter's Prep           39    3    6    7    8   15   21   26           
      Total Time:  1:23:46.00                                                     
         Average:    16:45.20                                                     
   2 Memorial HS                  51    1    9   10   11   20   30   31           
      Total Time:  1:23:49.00                                                     
         Average:    16:45.80                                                     
   3 North Bergen                 82    2    5   16   22   37   39   43           
      Total Time:  1:26:18.00                                                     
         Average:    17:15.60                                                     
   4 Kearny                      125    4   17   27   36   41   45   61           
      Total Time:  1:29:07.00                                                     
         Average:    17:49.40                                                     
   5 McNair Academic HS          137   19   23   28   29   38   52   56           
      Total Time:  1:30:05.00                                                     
         Average:    18:01.00                                                     
   6 Union City High School      166   14   33   34   35   50   51   60           
      Total Time:  1:31:22.00                                                     
         Average:    18:16.40                                                     
   7 Secaucus                    179   12   13   42   49   63   65   66           
      Total Time:  1:32:40.00                                                     
         Average:    18:32.00                                                     
   8 William L Dickinson         182   18   24   25   57   58                     
      Total Time:  1:33:00.00                                                     
         Average:    18:36.00                                                     
   9 University Academy Charte   234   32   46   48   53   55   69   71           
      Total Time:  1:36:00.00                                                     
         Average:    19:12.00                                                     
  10 Bayonne High School         262   40   47   54   59   62                     
      Total Time:  1:37:57.00                                                     
         Average:    19:35.40                                                     
  11 Harrison                    313   44   64   67   68   70                     
      Total Time:  1:51:44.00                                                     
         Average:    22:20.80                                                     
      


Event 6 VARSITY GIRLS 5k Run CC


===========================================================================                  
    Name                    Year School                Avg Mile     Finals 
============================================================================        
  1 Ortiz, Crystal            FR hudson catholic           5:59      18:36        
  2 Bertholon, Camille        JR St. Dominic Academy       6:09      19:04    1   
  3 Flood, Eileen             JR McNair Academic HS        6:24      19:52    2   
  4 Coppola, Julia            SR Kearny                    6:25      19:56    3   
  5 Guajala, Allison          JR Union City HS             6:30      20:10    4   
  6 Garcia, Jarline           JR Union City HS             6:31      20:12    5   
  7 Patel, Roshni             JR Secaucus                  6:34      20:24    6   
  8 Prendergass, Rachel       JR McNair Academic HS        6:41      20:43    7   
  9 Felice, Vanessa           JR North Bergen              6:43      20:50    8   
 10 Nesheiwat, Samantha       SR Secaucus                  6:47      21:02    9   
 11 Bustamente, Ashley        JR Union City HS             6:47      21:02   10   
 12 Mernar, Emily             SR St. Dominic Academy       6:51      21:16   11   
 13 Diouf, Rama               SR Memorial HS               6:52      21:20   12   
 14 Ling, Michelle            SR Union City HS             6:52      21:20   13   
 15 Martinez, Yessina         SO Kearny                    6:55      21:30   14   
 16 Parikh, Mehek             JR Secaucus                  6:56      21:30   15   
 17 Heredia, Paola            JR North Bergen              6:56      21:33   16   
 18 Fuentes, Jacklym          SR William L Dickinson       6:57      21:34        
 19 Bustamante, Jianna        JR St. Dominic Academy       6:59      21:41   17   
 20 De La Rosa, Victoria      SR Secaucus                  7:00      21:43   18   
 21 Hester, Shannon           SR St. Dominic Academy       7:01      21:45   19   
 22 Contreras, Jennifer       SO Union City HS             7:02      21:52   20   
 23 Lim, Jasmine              SO McNair Academic HS        7:06      22:03   21   
 24 Oliveira, Gabriela        JR Kearny                    7:08      22:09   22   
 25 Reyes, Yilda              SR Memorial HS               7:10      22:15   23   
 26 Hernandez, Esmira         SR William L Dickinson       7:10      22:16        
 27 Nevins, Megan             SR Bayonne High School       7:12      22:20        
 28 Jones, Anique             JR Union City HS             7:15      22:31   24   
 29 Scarafile, Hailee         FR Union City HS             7:17      22:37   25   
 30 Nowak, Juliet             JR Secaucus                  7:19      22:42   26   
 31 Wadleigh, Kimber          SO Kearny                    7:20      22:46   27   
 32 Mercedes, Melany          SR Harrison                  7:21      22:48        
 33 DaCruz, Marlene           JR St. Dominic Academy       7:22      22:53   28   
 34 Perry, Aliya              SO St. Dominic Academy       7:22      22:53   29   
 35 Fernandez, Kimberly       SR Kearny                    7:22      22:54   30   
 36 Florian, Emily            JR Memorial HS               7:24      22:59   31   
 37 Saiboo, Vanessa           SO Snyder High School        7:29      23:12        
 38 Lima, Maria               SO Kearny                    7:30      23:16   32   
 39 Villeda, Karen            FR North Bergen              7:30      23:18   33   
 40 Meledathu, Shane          SO McNair Academic HS        7:32      23:23   34   
 41 McClendon, Cierra         SO McNair Academic HS        7:33      23:26   35   
 42 Voronich, Karina          SR North Bergen              7:34      23:31   36   
 43 Czykier, Anna             SR Kearny                    7:45      24:05   37   
 44 Kalu, Maryam              SR Secaucus                  7:47      24:10   38   
 45 Maldonado, Idalis         SO North Bergen              7:49      24:17   39   
 46 Galarza, Tammy            SO William L Dickinson       7:50      24:21        
 47 Aguilar, Michelle         SO Memorial HS               7:53      24:27   40   
 48 Parikh, Saumya            FR Secaucus                  7:53      24:30   41   
 49 Samassa, Fatim            SO St. Dominic Academy       7:55      24:34   42   
 50 Frycynski, Hannah         SR Bayonne High School       7:58      24:45        
 51 Ramirez, Kamila           JR North Bergen              8:00      24:49   43   
 52 Estremera, Arianna        SR Harrison                  8:02      24:56        
 53 Gardener, Kim             SO McNair Academic HS        8:08      25:15   44   
 54 Rivera, Bryana            SO Hoboken High School       8:10      25:22        
 55 Ejombo, Lynn              SO North Bergen              8:15      25:36   45   
 56 Bhatt, Shreya             SO McNair Academic HS        8:16      25:41   46   
 57 Yascaribay, Jenny         SO Memorial HS               8:32      26:29   47   
 58 Montan, Luz               SR Harrison                  9:45      30:17        
 59 Torres, Mariah            SO Hoboken High School       9:53      30:42        
                                                                                  
                                   Team Scores                                    
================================================================================= 
Rank Team                      Total    1    2    3    4    5   *6   *7   *8   *9 
================================================================================= 
   1 Union City High School       52    4    5   10   13   20   24   25           
      Total Time:  1:44:36.00                                                     
         Average:    20:55.20                                                     
   2 Secaucus                     74    6    9   15   18   26   38   41           
      Total Time:  1:47:21.00                                                     
         Average:    21:28.20                                                     
   3 St. Dominic Academy          76    1   11   17   19   28   29   42           
      Total Time:  1:46:39.00                                                     
         Average:    21:19.80                                                     
   4 Kearny                       96    3   14   22   27   30   32   37           
      Total Time:  1:49:15.00                                                     
         Average:    21:51.00                                                     
   5 McNair Academic HS           99    2    7   21   34   35   44   46           
      Total Time:  1:49:27.00                                                     
         Average:    21:53.40                                                     
   6 North Bergen                132    8   16   33   36   39   43   45           
      Total Time:  1:53:29.00                                                     
         Average:    22:41.80                                                     
   7 Memorial HS                 153   12   23   31   40   47                     
      Total Time:  1:57:30.00                                                     
         Average:    23:30.00