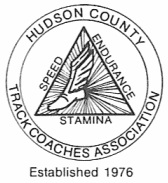 Varsity Girls 2nd Place / Varsity Boys 5th Place – County Team Medals for both squads
So many great things to say…. but I will start off by saying that I am the proudest coach on earth.
Boys ran fantastic – Total Team effort. Your 5th place finish should be looked upon by yourselves as something special. You ran with the big boys today. I really don't think the opposition counted on you being around. But – I did. I have seen what you have all done since the summer and you are a textbook example of dedication and loyalty. Your times at Varsity and JV were all quality races today. We have leaned heavily on our front three, but just  like at the NJIC Meet, our 4,5,6,7 runners did a great job again today.
Sean Jeffas – from a serious stress fracture, with no summer training, worked himself back to an 11th place finish in the County Meet! His time of 16:59.3 is the 3rd fastest time run by a Secaucus HS runner. The other two were Felix Olivo and Danny Chaves – very good company indeed! Sondy and Shaun have been right there all season as well. These three have been like money in the bank all season.
Sam Nesheiwat – 5th – a school record today (20:31.9)! Breaking Renee Zengel's 1992 time of 20:53.
Five girls in the top 23; six in the top 30. The finest performance in a County Meet by any Secaucus girl's team. You all had super races. I can't say enough about our first 5 girls. Huge contributions by Victoria and Danielle to seal this team performance. Roshni (7th)  and Mehek  (13th) – just another great day by both of you; you have been consistent all season. I could go on and on and on…………. what a great Day!
OK, this is important: You all need to remember the hard work we have put in and take this entire feeling and experience into the next 2 weeks as we prepare for the State Sectionals. Secaucus HS XC is the real deal folks. You have earned a little place for yourselves on the map. Be proud of this and let's get ready for the next challenge.
FULL RESULTS ON THIS LINK:
http://essexcountytrack.bizland.com/2013%20Hudson%20County%20Cross%20Country%20Championships.htm