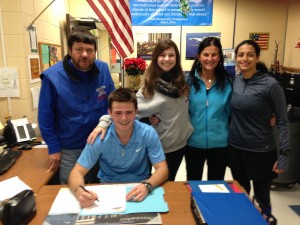 (Signing Letter of Intent to Caldwell University on 11-19-14)
I am sure you all join me in the celebration of Shaun O'Brien getting a full academic/athletic scholarship at Caldwell University.
We are all very proud of him and extend this congratulations to his entire family!
He has been a great role model for our younger runners, a leader, a first rate student, and a hard nosed competitor.
Congratulations on this wonderful achievement and good luck.