October 9, 2017
NJIC Divisional Championships
Garret Mountain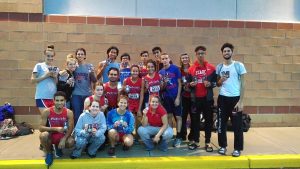 Truly a great day all the way around for our program. It was not the times that mattered, it was the competitive spirit. My congratulations to all of our team and individual medal winners. I think we accomplished what we needed – an opportunity to feel very good moving forward. The boys held on to what they should have and the girls improved themselves and earned silver as well. May I repeat again – the girls had a great day today and have come a long way since opening day!
Great performances by our underclassmen – this was another highlight of today for sure.
Can't say it enough – we are very proud of you!
Meet result link: /click below