North 2 Group 1 State Sectional Championships
Saturday 11-7-15
Greystone Park
A very well deserved congratulations to Roshni and Meek – earning individual Top 10 Medals. The girls had a super 2nd place team medal finish!! So very proud of all of you. Extra special mention to Roshni for setting a school record for this course.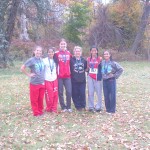 The boys had a stellar season, and even though you may not be happy with the results of this meet, you have so much to be proud about and so much to look forward to.
I want to repeat to you what I said at our post meet gathering – It was a pleasure and honor to coach you all. I want to convey a huge thanks to the Captains – Suhail, Roshni, & Mehek. My best wishes our other seniors – Daniel, Jake, Juliet, and Aalea. It is our hope that you have long lasting and fond memories of your XC experience. You will all be missed.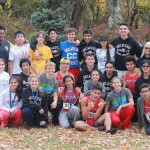 BOYS RESULTS LINK:
http://nj.milesplit.com/meets/217337-njsiaa-sectionals-north-ii/results/413723
GIRLS RESULTS LINK:
http://nj.milesplit.com/meets/217337/results/413693
TEAM PICTURES:
https://www.flickr.com/photos/136682020@N05/albums/72157660205488869/page1