More Honors for our Patriot Runners !
Related Posts
June 14, 2017
The OFFICIAL Training App of the Secaucus HS Cross Country eam
Secaucus HS Cross Country Coaching Staff
Head Coach: Stan Fryczynski
E Mail: stan.fryczynski@yahoo.com
……………………………………………………………
Assistant Coach: Kathy Gomez
Assistant Coach: Mehek Parikh
Assistant Coach: Claire McAndrew
Recent Tweets From The Blue Hat
Team Instagram
Brooks Running Shoes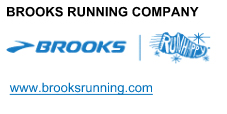 Coach Stan Fryczynski – an honored Brooks (ID) Inspire Daily Coach. Nominated by my own athletes and forever very proud of it !
https://shscrosscountry.com/brooks-inspiring-coach-award-the-trip-to-seattle/
Archives (by month) Past results, information, articles, etc….
Search for a specific name / topic, or past results posted on this web site