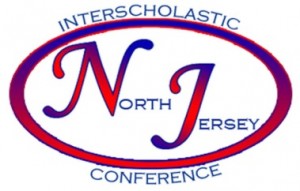 Results for the Secaucus – Saddle Brook – Dwight Englewood NJIC Tri-Meet
Good opening meet for both teams. The boys had two very close meets, despite the defeat. We can make improvements on this and certainly run better in the course of the next few weeks!
Two BIG wins for the girls, as they try to make it 3 NJIC crowns in a row.
SCHOOL RECORD for Roshni Patel on the Garrett Mountain Course. Her time of 21:15 broke the 22 year old mark of 21:29, set by Renee Zengel in 1992! Let's make sure we all congratulate her on this wonderful accomplishment.
BOYS:
http://www.lfracing.com/cross-country/2014-season/2014-njic-cross-country/week-1-garret-wednesday/
GIRLS:
http://www.lfracing.com/cross-country/2014-season/2014-njic-cross-country/week-1-garret-wednesday/