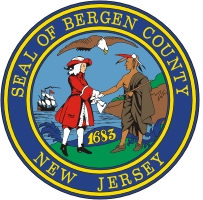 Bergen Track Association
Brett Taylor Invitational at Darlington Park Mahwah
Saturday, September 30th
We might not have gotten the opportunity to travel to NY and run under the lights, but it still turned out to be a terrific day for us. Despite cold/rainy weather (again) you all ran exceptionally well on the extended Darlington Pk course
(3.2 miles)

.
Solid races again from Isaac (18:42) and Genci (18:52).Varsity Boys placing 5th was huge – we are starting to inch our way up the ladder to the post season expectations.
The JV team winning their division and being led by two freshman was quite impressive. Congratulations to the entire squad and special mention goes to Any and Josh for their 2-3 individual finish. Looks like the Patriots have a very bright future!
Ananya 23:28 / 11th and Aarya 24:07/ 22nd also earned medals in the varsity girls race. Great job ladies!
Congratulations to the entire squad
MEET RESULTS: