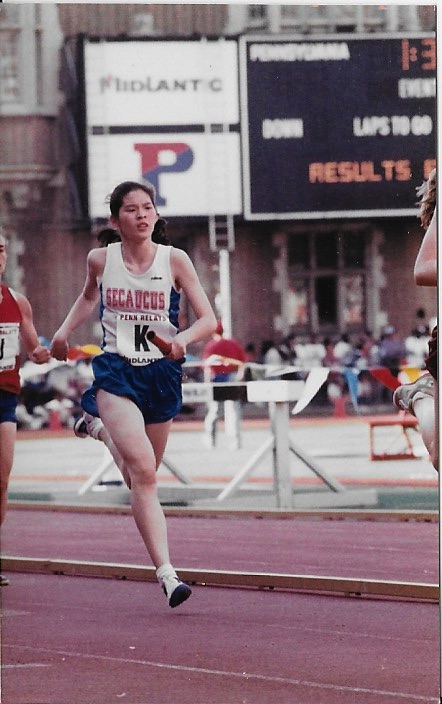 Audrey Ting (class of '95) was a 4 year runner on the SHS cross-country, indoor & outdoor track and field teams. Not only was she an outstanding XC runner, she was also highly decorated and honored runner in the sprints and also the long jump in track and field. She was awarded 1st Team All-BCSL cross country four consecutive years and 2nd Team ('91-'92) and 3rd team ('93-'94) All-County cross couuntry.
Audrey was a top flight honors student and made her decision to attend Bryn Mawr College ( https://en.wikipedia.org/wiki/Bryn_Mawr_College ) . This institution is a highly regarded academic institution that is quite difficult to gain acceptance into. There, she continued to be a three-season runner. In the outdoor season of her junior year, she made the 800m B qualifying standard for Division III Nationals.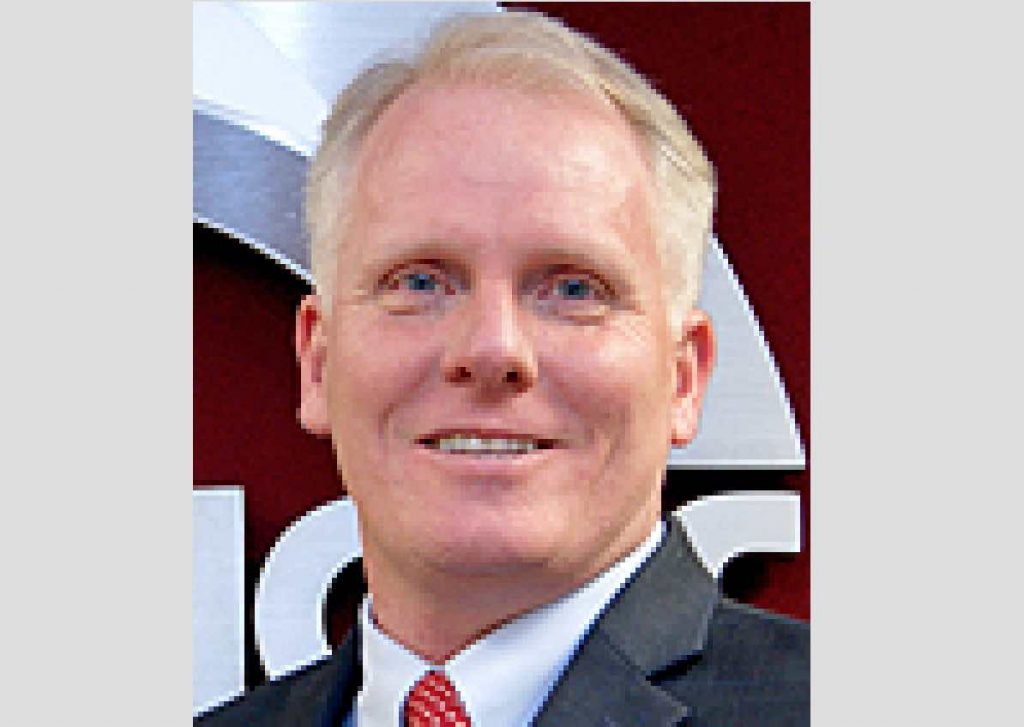 Gary Jeffas, SHS Class of 1984 was the first male cross country runner to kick start the Patriots into becoming a competitive and consistent cross country program. He was 1st team All-League (BCSL) and Honorable Mention All-County for three consecutive years (1981-83). He played a major role in the Patriots finishing with 9-2 record and a 5th place State Sectional finish in 1983. The 9 victories were the most for Secaucus HS to that date and the team's State Sectional medals were also the first to be won in school history. Gary is a member of the SHS Athletic Hall of Fame.
From there, it was on to Glassboro State (now Rowan) where he was a 4 year member on the "Prof's" cross country & track teams. His senior year, he was captain of the XC squad and also ran in the NCAA Division III Championship race. After graduating with his BS degree, he worked in the insurance industry while pursuing a law degree at Seton Hall University Law School. In 1995 with law degree in hand, he practiced for two firms before opening his own office in 2010.
Gary also served as a Secaucus Councilman from 2006-2016. On December 31, 2016, he resigned his council seat so he could step into his new position as Secaucus Town Administrator. Gary's wife Jean (Solter / Class of'84), was also a successful runner for the Lady Pat's. Their 3 sons Ryan, Eric, and Sean all were members of the SHS cross-country program. Can't ask for a better story that that!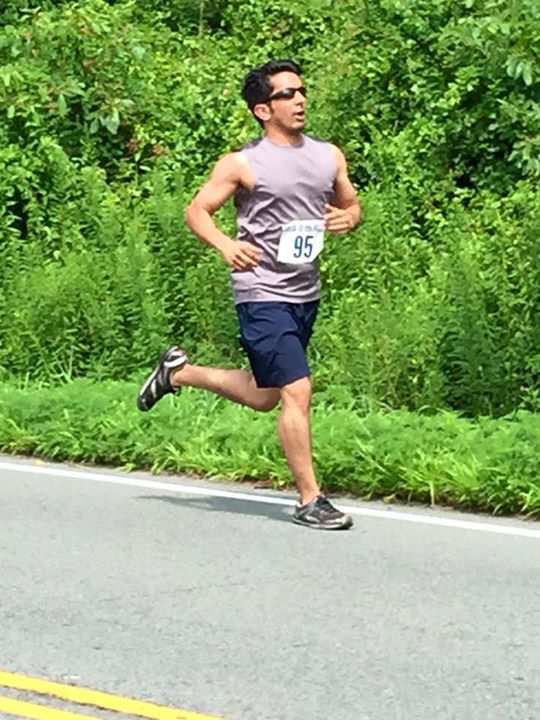 Shoum Chakravarti (Class of 2001) is another "true definition" of the student-athlete. He was a 1st Team All-BCSL section for the 1998-199-2000 seasons, as well as a member of the All-County Team. During this span, the Patriots were State Sectional medalists and also won a league title in 1999. Secaucus XC had a record of 20-2 in that three year period.
If Shoum was spectacular on the cross-country trails, then he can be considered a master in the classroom! Upon graduation, he was the Class Valedictorian and winner of the Departmental Awards in Math, English, Science, and Social Studies. He also aced the SAT's with a perfect score of 800 in both sections (16000) ! If that was not enough, he was also and Eagle Scout.
At Princeton (class of 2005):
-Cane Scholar (need-based scholarship grant given to scholar-athletes from NJ public high schools)
-Student Government (Class Day Chairperson and Academics Chairperson)
-Studied economics with a focus on labor and education
Since graduating, he has worked at a major international consulting firm (traveling to to 20+ countries), helped start a few companies, and worked as an independent consultant.
When contacting him and explaining that I was reaching back to alumni for this series of stories, he responded:
"I had a great time at Secaucus High School. One of the reasons for that is my involvement in Cross Country and Track all three seasons.
It's easy to say that scholar-athletes learn to manage their time or maintain their physical health, but I think it goes beyond that.
Athletics builds discipline, character, and, perhaps most importantly, friendships. Looking back, there were some good times and some good teams … but also, it was just really fun. "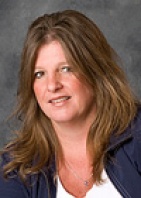 Christine Corradino, SHS Class of 1982, was selected to the BCSL All-League and All-County Team for all 4 years in cross-country. The 1979 XC team was 8-2, placed 3rd in the County, and 2nd in the State Sectionals – in large part to her stellar running. She was also one of the most decorated track and field athletes in SHS history, winning numerous league, county and state sectional medals. She was a member of the 1979 BCSL Girls T&F Championship Team. She ran the 100, 400, 800, various relays, and threw the javelin; was selected All-League and All-County in a variety of events over her career. Chris attended Rutgers University and graduated in 1986. From there she earned a masters degree from RU and then applied to medical school. Upon completion of her internship and residency at UMDNJ Hospital she joined the Ace Orthopedic Network as a practicing (and very successful) orthopedic surgeon. In 2015, she was invited to the NJIC Sportsmanship Luncheon to make the keynote address to our conference honorees. Dr Chris is an inductee of the SHS Achievement Hall of Fame and the SHS Athletic Hall of Fame.

Ryan Shea SHS Class of 2008, was selected 1st Team All-BCSL in the 2007 Cross Country season was and the individual League Champion that season. He led the Patriots to the 2007 BCSL team championship and a 3rd place finish in the State Sectionals. While he may have had many high school athletic honors, he was even further recognized for his academic achievements. Most notably, he was the Class Valedictorian. News 12 New Jersey awarded him their annual $1,000 scholar-athlete award.
At age 24, Ryan was inducted into the Forbes 30 Under 30 for Consumer Technology in 2015. He graduated from Princeton University, where he studied Computer Science, Mechanical, and Aerospace Engineering. He was also an engineer at ZocDoc, authored several popular open-source cryptography and blockchain libraries, and was the President of the Princeton Entrepreneurship Club, which was awarded the Alberto Santos-Dumont Prize for Innovation twice under his leadership.
Ryan's Linkedin Professional Profile:
https://www.linkedin.com/in/ryaneshea
…………………………………………………………………………………………………………………………………………………….
Hard work in the high school and college classroom pays off as you get ready to take the next step in life. These individuals are just a few of the many examples of the successful student-athletes who were a part of our program. We all have good reason to be proud of them and learn from their example !