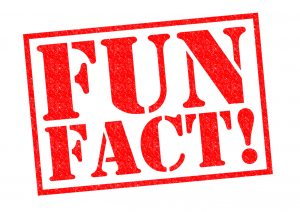 *Derek Ibbotson was the first man to run a mile in exactly 4 minutes.
*Paula Radcliffe holds the current world record for the fastest marathon run by a woman, at 2:15:25.
*The fastest mile ever run was 3:43.13 minutes by Moroccan Hicham el Guerrouj in 1999, a record which still stands today. Svetlana Masterkova has the women's record of 4:12.56
*At 100 years old, Fauja Singh was the oldest person to ever run a marathon.
*In 1972 women were first allowed to officially enter the Boston Marathon.
*The first Boston Marathon was held in 1897.
*The annual Fifth Avenue Mile competition in New York City was first held in 1981.
*Former world-class miler Steve Scott is the founder of speed golf after playing 18 holes in 18 minutes, 29 seconds in 1979.
*Over 1 billion pairs of running shoes are sold worldwide every year.
*On average, professional runners take 185-200 steps per minute.
*Until 2011, German runner Horst Preisler held the world record for having run the most marathons, having run over 1,760 marathons. His club teammate Christian Hotta is the new leader with more than 1,820 marathons run.
*The modern 42.195 km standard distance for the marathon was set by the IAAF in May 1921 directly from the length used at the 1908 Summer Olympics in London.
*During the Great Wall of China Marathon, runners have to climb 5,164 steps.
*In the North Pole Marathon runners can actually "walk on water" as the water is completely frozen.
*The average life of a cross country running shoe is 200-300 miles.
*After finishing a marathon, Oprah Winfrey exclaimed, "Damn! This is better than winning an Emmy!"
*In 1978, Kenyan Runner Henry Rono broke four world records in a span of 81 days but never competed in the Olympics because Kenya boycotted the 1976 and 1980 Olympics.
*On the subject of Rono's, MOC 800/1600 winner Patrick Rono (son of Olympian gold-medalist Peter Rono), ran for Lyndhurst HS.
*Olga Bondarenko was the first woman to win the Olympic gold medal for the 10,000-meter race.
*While running barefoot South African runner Zola Bud won two IAAF World Cross Country titles.
*The average men's finishing time in U.S. marathons is 4:26.The average women's finishing time in U.S. marathons is 4:52.
*Four-time Boston Marathon winner Bill Rodgers' favorite pizza topping is mayonnaise. Yep, mayo. If that does not gross you out, then try this one – your feet can produce a pint of sweat each day !!!
*In 1990, only 25% of road race finishers in the US were women. Now the ladies make up more than half of road race finishers in the US.
*Hard to believe, but Steve Prefontaine never won an Olympic medal.
*In 1999, Secaucus HS Danny Chaves was the XC BCSL League Champion; Eastern States Divisional Champion; Shore Coaches Divisional Champion; County Champion; State Sectional Champion, and State Group-1 Champion. He went on that school year to also win the State Group 1 Indoor 3200 meter run and then the State Group 1 Outdoor 3200 meter championship as well. He is the only Secaucus HS runner to win more than one State Group Championship Title.